Accurate Medicine Through Barcodes®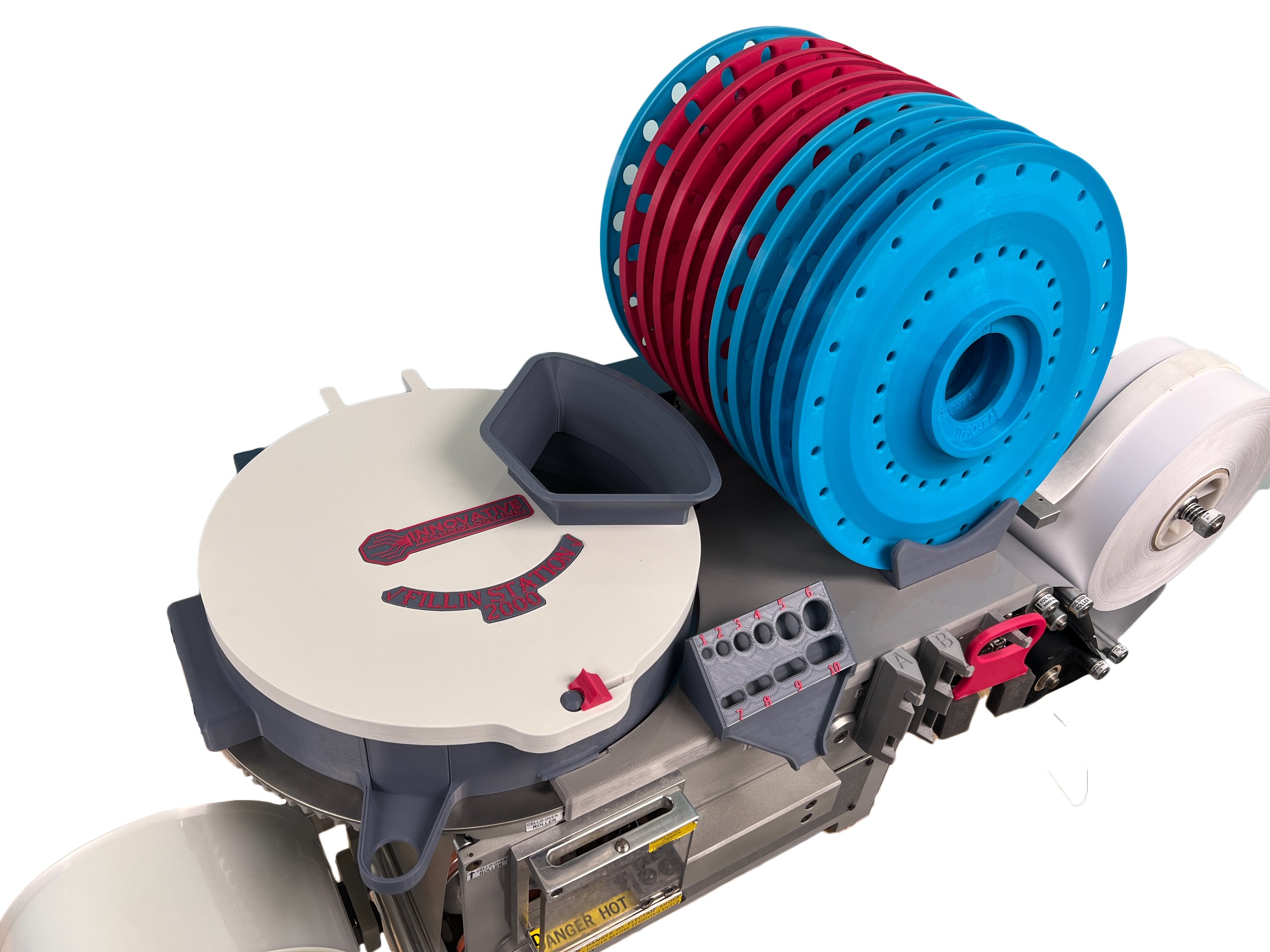 The Fillin Station™ is an automatic feeding system for unit dose packaging machines. The Fillin Station™ does not slow your machine down at all meaning you can maintain your high packaging speed while adding the benefit of automation. It is also the lowest-cost feeder accessory on the market and the ONLY non-mechanical feeder that requires NO maintenance. Includes a pill size verifying tool, 10 disks and 2 chutes to accommodate nearly all sizes of medications.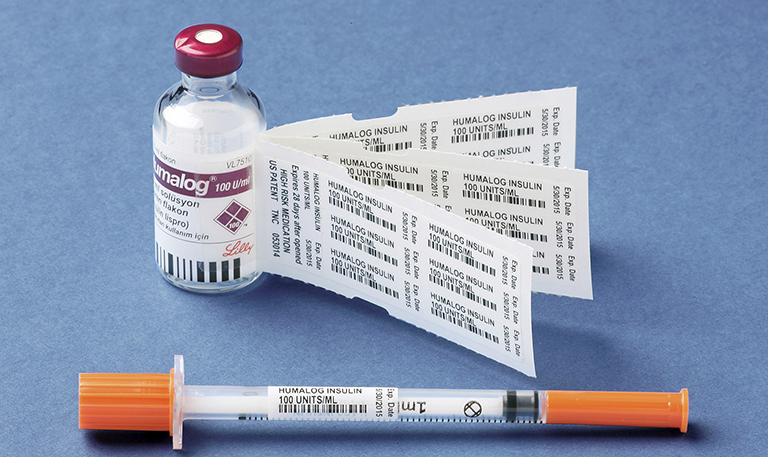 The patented Multi-Flag™ Label has helped countless facilities streamline their insulin process to save on cost and waste. The Multi-Flag™ label is precisely designed to identify a multidose container, and the medication being removed from the multidose container. This positive identification method is a vital step in preventing medication errors from pharmacy to patient bedside.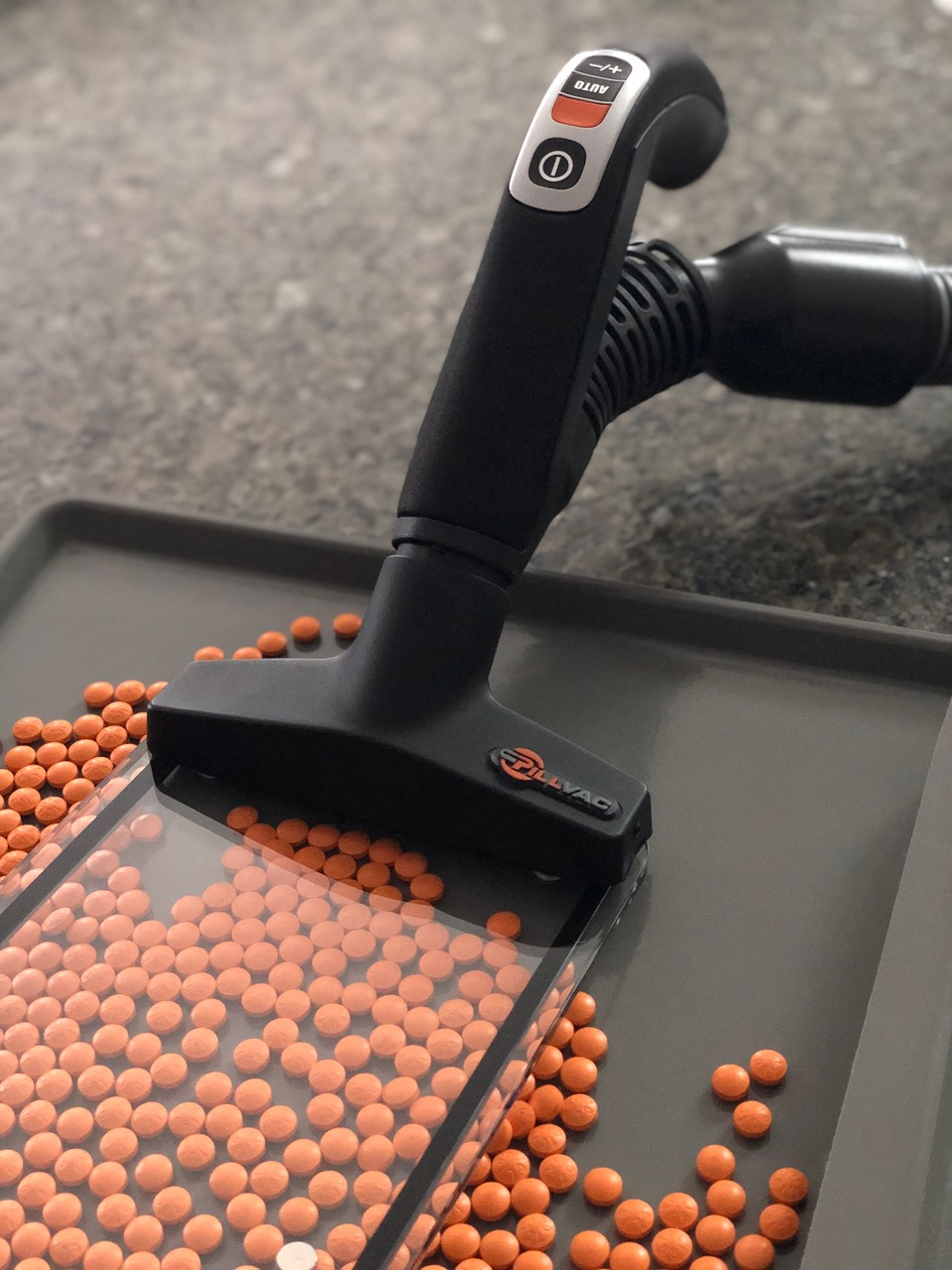 Perfect for both LTC and hospital pharmacies, Pillvac can be used to fill any configuration of packaging by any manufacturer, including HCL and Medi-Dose. Multiply the productivity of your technicians with filling speeds of up to twelve cards per minute for almost all sizes and shapes of capsules and tablets. Just plug in the unit, turn on the power, and begin filling blister cards more efficiently.
Put the promise of accuracy and automation in the palm of your hand.
Accu-Chart® Plus Health Care Systems, Inc. has established itself as a respected leader in the health care industry by being one of the first companies to market computerized unit dose packaging equipment with barcode printing capability as early as 1982. The company's products provide viable solutions for drug distribution, inventory control, and cost reduction.